Regular price
Sale price
$34.95
Unit price
per
Sale
Sold out
Get notified when back in stock
Comes with case

Batteries Included

Measured for compliance
Present in style or point out the constellations with this high quality brilliantly bright <5mW Class IIIa (3R) Green Laser Pointer. Our laser pointers are guaranteed to be FDA-compliant and safe for classroom use with proper adult supervision. These are perfect for classroom light science demonstrations and light science experiments.
Green is the most visible color to the human eye, making this the most visible FDA approved green laser available. You can literally follow the beam to the stars!
This laser pointer has a black housing and comes with foam snap case for storage.
Laser Pointer Specs

Laser pointer Power output <5mW
Laser Pointer Safety Class: IIIa
Laser PointerOutput Mode – Constant wave
Laser Pointer Wavelength – 532 nm
Laser Pointer Range: 10,000 ft in darkness
Batteries: 2 x AAA (included)
Beam Dia. at Source – 1.1 mm
Output Variance – 10% after 20 min.
Body Color – Silver or Black
Beam Divergence – 1.2 mRad
Switch – Push Button
Operating Lifetime – 2000 hours
Comes with a durable snap foam case
90-day warranty
Custom Engraving Options

We can add custom engraving of your brand or name to any of our laser pointers with a minimum order of 50 pieces. Contact us here for more information.
View full details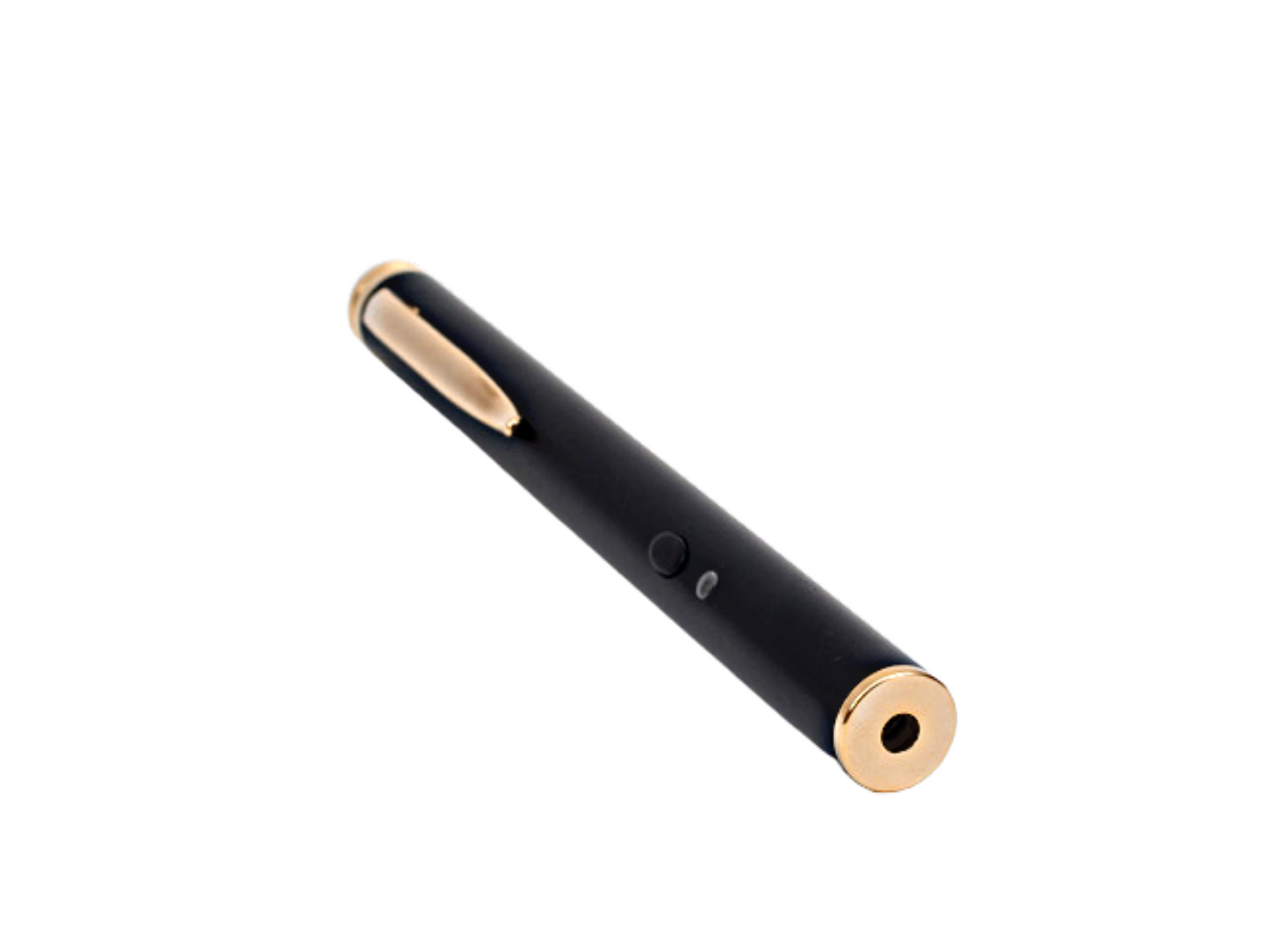 Back in stock notifications for Laser Classroom
Laser Pointer FAQs
What are "Super Safe" laser pointers?

Our Class II (<1 mW) laser pointers (our "Super Safe" line) are preferred by schools and teachers, especially when kids will be handling them. These are considered safe by the FDA as long as they are not pointed directly in the retina for prolonged periods of time.
Are 5 mW lasers safe for kids?

Class IIIA laser pointers (<5 mW rating) should normally be handled by adults. They can damage a person's retina if pointed directly at the eye for many seconds to minutes, but our natural "look away" reflex usually prevents any damage by keeping exposure short.
Which color is the best?

Green is the most visible, red is the safest around kids, and violet lets you experiment with fluorescent materials. They each have their use, so consider getting one of each!
Which is best for learning about lasers?

We recommend our LaserBlox, which are specially designed for classroom demonstrations and experiments. They won't roll, can be stuck on a white board, and can be stacked magnetically for ray experiments.
Why buy from LaserClassroom?
A report issued by NIST (the National Institute of Standards and Technology) found that 90% of the green laser pointers on the market tested out of compliance with FDA Safety Regulations.
Every batch tested

We test every batch of laser pointers to ensure total power output is compliant.

Infrared Filtered

Green laser pointers can leak invisible infrared light. Ours are made with IR filters for extra protection.

FDA Compliant

We follow FDA regulations closely and ensure our products are compliant so you can be sure you are, too.

Trusted by professionals

We've been providing laser pointers to educators and researchers for over 10 years.
More Laser Pointers to Choose From