Regular price
Sale price
$4.95
Unit price
per
Sale
Sold out
All Morphed Up! is STEM art activity for kids using 50 coloring pages that have been stretched and distorted in a very specific way. Color the pictures and then watch them "un morph" by viewing them in the included cylindrical mirror. Then, learn to create this 3D Optical Illusion yourself on a blank grid with the included step-by-step instructions! Recommended for kids Grades 2-8. 
Digital Download Information

The Digital Download includes 50 pages of outlined "morphed" shapes printable to 8.5" x 11" standard paper, plus the templates for the blank grid to create your own!

You'll need to create your own mirror. Sometimes a cocktail shaker will work, or you can grab some cardstock silver foil paper from a local store or these sheets from Amazon.

The download link will be shown immediately after the checkout page and you'll receive an email to save for later.
View full details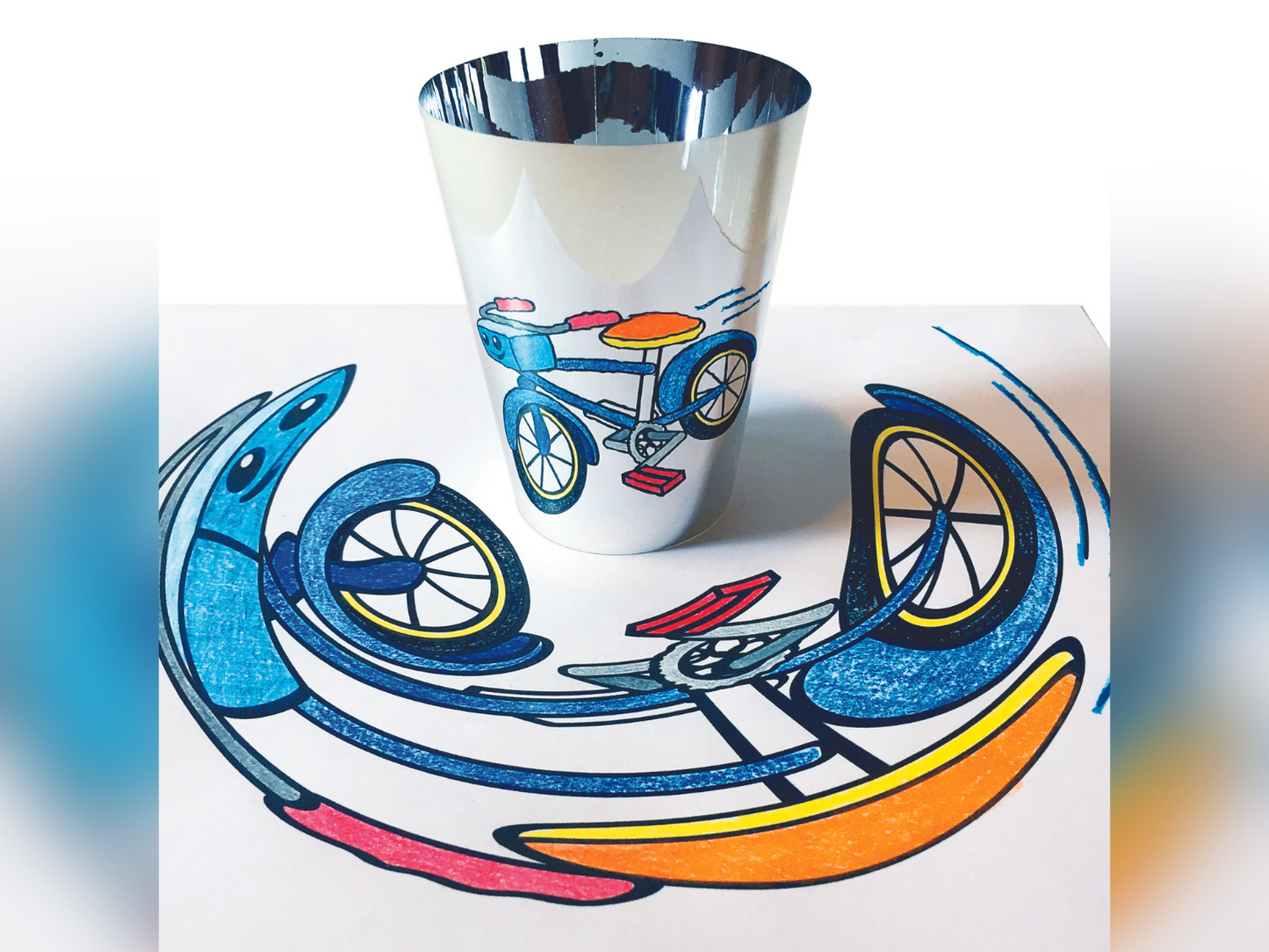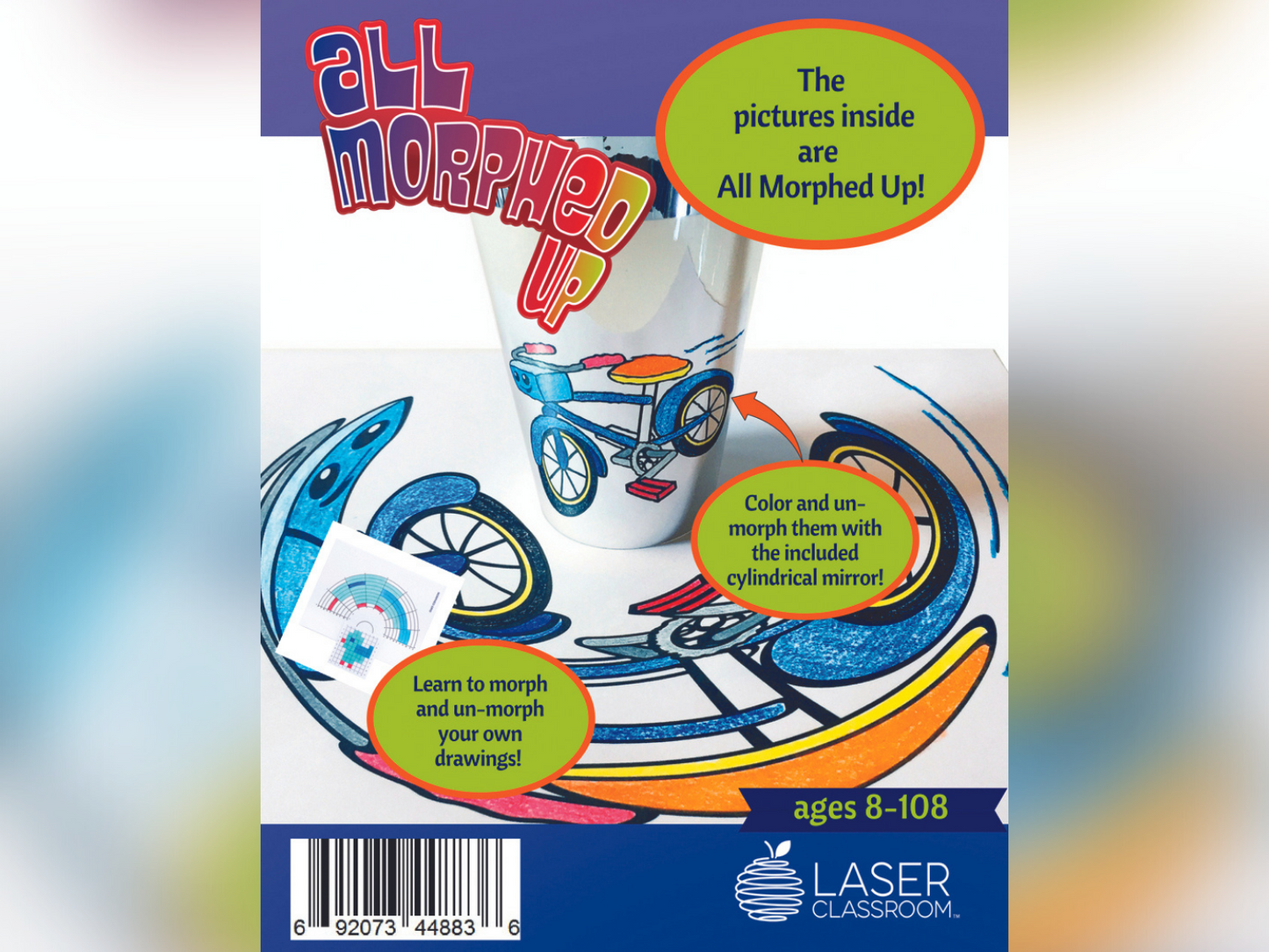 Merging Art and Science with Optical Illusions
A STEAM Optical Illusion Activity Kit for Kids!

Combining art and science in a way that will keep kids engaged for hours. A simple coloring book activity has been "morphed" into an at-home physics experiment using optical distortion and reflection.
Amazing integrated STEAM Activity

With an easy to follow activity guide,  you will not only color and observe the optical illusion coloring pages, you will also learn to create, color, morph and "un-morph" your own drawings! This super fun STEAM activity uses the technology of a curved mirror, and the science of optics and perception to explore of the art of distortion and the apply a Mathematical grid drawing technique – and it all develops 3D skills to support engineering practices!
What is this 3D Optical Illusion? Anamorphic Cylinder Art!

Anamorphic Cylinder Art is an optical illusion developed by artists as far back as the 1600's as a way to hide and code messages in their artwork. When images are transferred to a special grid (included), they are distorted in a very specific way so that they can be resolved only by looking at them as reflections with a cylindrical mirror. In All Morphed Up!, all of the optical illusion coloring pages have been morphed, or distorted, in this particular way.

The All Morphed Up! Optical Illusion Coloring Pages Kit includes 50 morphed coloring pages, one foil mirror and an activity guide.